Permission to handle certain group A carcinogens
Substances included in group A cannot normally be handled at all. There are certain exceptions, but you must then have a permit from the Swedish Work Environment Authority.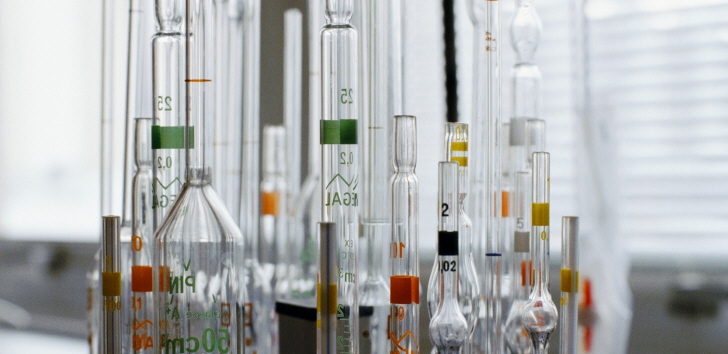 According to the Swedish Work Environment Authority's rules, it is forbidden to handle certain carcinogens. This applies to substances included in group A in our regulation on chemical hazards in the working environment (AFS 2011:19). The substances in question are also shown in the table below.
However, in certain exceptional cases, you may be permitted to handle these substances. Apply for a permit by filling in the form below. If you handle these substances without a permit, the Swedish Work Environment Authority may decide that you must pay a sanction penalty fee.
For example, you can obtain a permit if you are going to:
carry out research into the effects of a carcinogen
develop analytical methods for a group A substance.
You do not need a permit to stock, sell or transport unbroken original packaging containing these substances.
The Swedish Work Environment Authority's processing time for permits is normally 3 months. So be sure to apply in good time.
How to apply
Use the application form
Fill in the application form
This application form is only available in Swedish for the time being.

Permission to handle group A and B chemical substances, application form in swedish, pdf, opens in new window

Amongst other things, you must fill in information on:


the name of the substance or product you are going to handle
the CAS number of the substance or product
your methods
the reason for handling the substance
the length of time for which you are seeking a permit
how much of the substance you will have and use
the number of people concerned
the reason why you cannot replace the substance or product with a less dangerous product.



Produce the following documents



your risk assessment with decisions on measures
your written handling and safety instructions
opinion of your safety officer on the handling of the substance.



Send the application form and documents
Send the application form and attach the risk assessment, the instructions and the opinion from the safety officer, send it to:

arbetsmiljoverket@av.se

or in a letter to
the Swedish Work Environment Authority,
Box 9082
171 09 Solna

You will receive an automatic response to the email address from which the application was sent, confirming that we have received your notification. If you send us a letter, we will respond by letter.
Provide supplementary information as required
An inspection may be carried out
Once the application is complete, we usually make an appointment for an inspection. If we discover deficiencies during the inspection, we will send you an inspection report. The inspection report specifies what you must rectify. You normally have 2 weeks to reply.
We take a decision
We will decide whether or not to issue you with a permit.
You can appeal
If the Swedish Work Environment Authority decides not to issue you with a permit you may appeal.
Appeal
If we choose not to issue a permit, you may appeal the decision. Our notice will set out how you should do so. Set out why you consider that we should change our decision. Please send your appeal to the Swedish Work Environment Authority.


We may change our previous decision
The Swedish Work Environment Authority will reassess the application. If we decide to change our initial decision, we will notify you of this.


If we do not change our previous decision, we will refer your appeal to a court of law
If the Swedish Work Environment Authority stands by its first assessment not to grant a permit, we will refer your appeal to a court of law, namely the Administrative Court. We will also send your application and all other documents in your case.


The court will take a decision
The court will adopt a position on your appeal and take a decision. You will receive notice directly from the court.
Carcinogens, group A
These are substances that belong to group A and should not normally be handled. This also applies to the substances' salts and when the substance contains crystal water.
| Carcinogenic substances | CAS-nr* |
| --- | --- |
| 2-Acetamidofluorene | 53-96-3 |
| 4-Aminobiphenyl | 92-67-1 |
| Benzidine | 92-87-5 |
| Bis(chloromethyl) ether | 542-88-1 |
| Chloromethyl methyl ether | 107-30-2 |
| 1,2-Dibromo-3-chloropropane (DBCP) | 96-12-8 |
| N,N-Dimethyl-4-aminoazobenzene | 60-11-7 |
| Erionite | 66733-21-9, 12510-42-8 |
| Hexamethylphosphoric triamide (HMPA) | 680-31-9 |
| 20-Methylcholanthrene (3-methylcholantrene) | 56-49-5 |
| N-Methyl-N-nitrosourea (MNU) | 684-93-5 |
| β-Naphthylamine | 91-59-8 |
| 4-Nitrodiphenyl | 92-93-3 |
* CAS Number is the identification number of the substance according to Chemical Abstract Service.