Infectious risks in the work environment
This page provides information on infectious risks in the work environment and how to prevent these. You will also be given information about the rules in the Swedish Work Environment Authority's regulations on Infectious Risks (AFS 2018:4). The page is aimed at employers, sole traders and employees.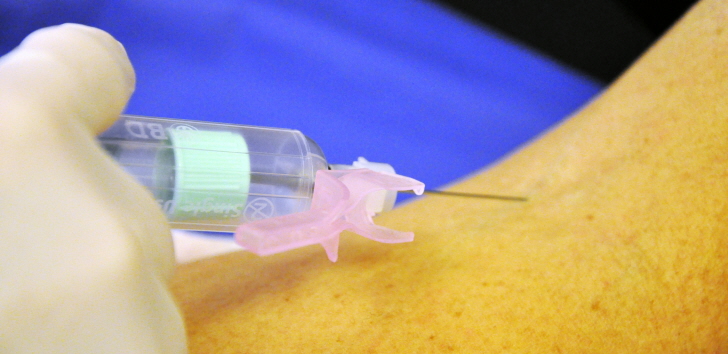 Microorganisms such as viruses and bacteria in the workplace can cause various health problems, such as infectious disease or infected wounds. It is often possible to prevent such ill-health by completely removing the risk. If this is not possible, appropriate protective measures should be put in place.
Identifying infectious risk
In virtually all workplaces, there is a risk of contracting common infectious agents, such as various cold viruses. Normally, it is not the employer's responsibility to investigate and assess the risks of workers contracting common cold viruses. Instead, when a job involves close contact with people, for example in preschools and in health and social care, special consideration and prevention of such infectious risks is required.
Examples of workplaces where infectious risks are common in the work environment include:
hospital wards – through contact with patients or the environment
hospital laboratories – through contact with patient samples
veterinary and animal welfare operations — through contact with animals (zoonoses)
preschools – through contact with children
agriculture — through contact with animals or locations where animals have dwelled (zoonoses)
special housing (SÄBO), home care — through contact with users/residents
sewage plants — contamination from waste water
outdoor workplaces — through contact with animals or their faeces or from insects and arachnids.
Substance-specific pages on microbiological work environment risks
Other non-infectious microorganisms, such as mould, can also cause problems in the work environment.
Work involving the deliberate cultivation, enrichment or storage of infectious agents is subject to other requirements for protective measures and sometimes authorisation of the activity.
The Ordinance (2000:271) on the contained use of genetically modified organisms defines GMMs as "a microorganism whose genetic material has been altered in a way that does not occur naturally by mating or natural recombination".
Ordinance (2000:271) on the contained use of genetically modified organisms, the Riksdag's website, opens in a new window (SWE)