Publications
On this page you will find provisions, brochures, reports and other publications in English about working environment.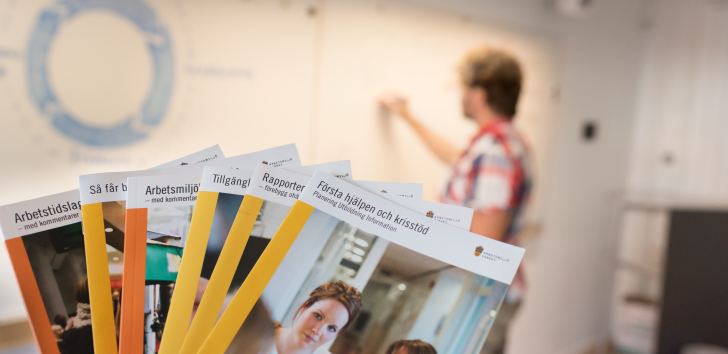 Order publications
To order publications, contact us via email at:
or telephone:
Provisions
The Swedish Work Environment Authority's Statute Book (AFS), which is translated into English, contains a number of provisions with AFS designations, each carrying a year and a serial number, e.g. AFS 2006:04.
Brochures
Books
Presentations
See all presentations in English
Reports
Knowledge compilations