About us
The Swedish Work Environment Authority is a regulatory authority. We have the mandate from the government and the Riksdag to see that laws about work environment and working hours are followed by companies and organisations. We are also to some extent, responsible for the Tobacco Act and the Environmental Code when it comes to questions about genetic engineering and pesticides.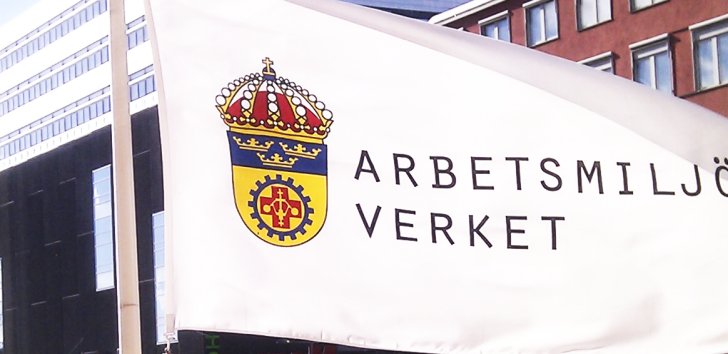 All employees in Sweden have the right to a good work environment, according to the Work Environment Act. No work should lead to sickness, injury or death. Our goal is to reduce the risks of ill health and accidents in working life, and to improve the work environment from a holistic perspective.
We have several areas of responsibility:
To produce provisions that clarify the Work Environment Act. Some of the most fundamental regulations are those dealing with systematic work environment management, which means that all employers should regularly investigate whether there are risks in the work environment, and fix the shortcomings.
To check that the Work Environment Act and our provisions are followed. This we do to a large extent by inspecting workplaces.
To produce statistics about work environment and about work-related accidents and occupational illnesses.
To promote cooperation between employers and employees in the work environment area.
To, together with other authorities, realise the policy that deals with activity limitations so that persons with functional impairment may more easily be able to work.
To disseminate information about the Work Environment Act and our provisions.
The Swedish Work Environment Authority is one of the Ministry of Employment's authorities. An advisory council is affiliated to us.
Our vision and basic values
Our vision is: No work should lead to sickness, injury or death. This we work for through being credible, communicative and offensive, which are our basic principles.
The employer is responsible for your work environment
It is the employer who has the primary responsibility for the work environment at your job. When we are out inspecting different workplaces, we look at how the work environment looks and check that laws and regulations within work environment are followed. If we find shortcomings, the employer needs to fix them.
The safety representative is your representative at work
Many workplaces in Sweden have a safety representative. The safety representative is a person who represents the employees, and who can make demands on the work environment and employer. The safety representative can also sound the alarm and stop work if someone's life is in danger. If you have a problem at work you can speak to your safety representative.