Diseases, infection and microbiological risks
In all workplaces, there are microorganisms that cannot be seen with the naked eye. These include bacteria, viruses and other substances. Most of the time the microorganisms in our work environment do not make us sick. However, on certain occasions and in some environments there is a higher risk of being exposed to harmful microorganisms.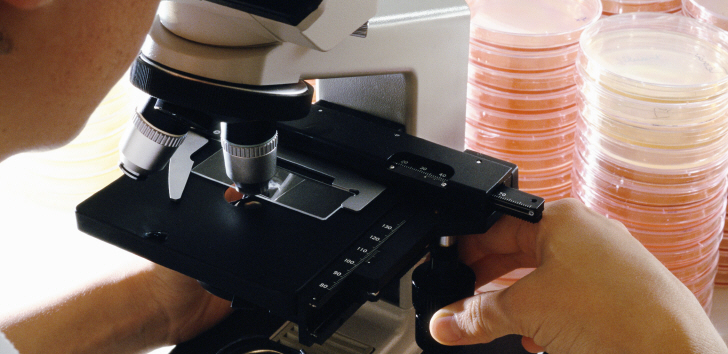 Some work environments involve known risks, such as work with humans and animals where there is always a risk of infection, or work where microorganisms are deliberately used in laboratory work and in large-scale processes such as commercial cultivation.
Risk of diseases in the workplace
Infectious risks (AFS 2018:4), provisions (SWE)
Authorisation
There are specific rules relating to these areas. In some cases, notification or authorisation is required to work with a particular infectious agent.
Authorisation and notification relating to use of microorganisms (SWE)
Notification and authorisation relating to GMM activities (SWE)
All employers must carry out systematic work environment management
It is the employer's responsibility to promote a healthy work environment and to prevent work-related illness and injuries. Through the systematic work environment management, employers must, jointly with safety representatives and other employees, amongst other things, examine the work environment, assess the risks of harm to any person, take any required remedial action and monitor the intended effects thereof.
Systematic work environment management