Prevent risks in forestry
To avoid and minimize the risk of accidents, you as an employer must prioritize systematic work environment management by examining, finding, and fixing shortcomings before an accident occurs.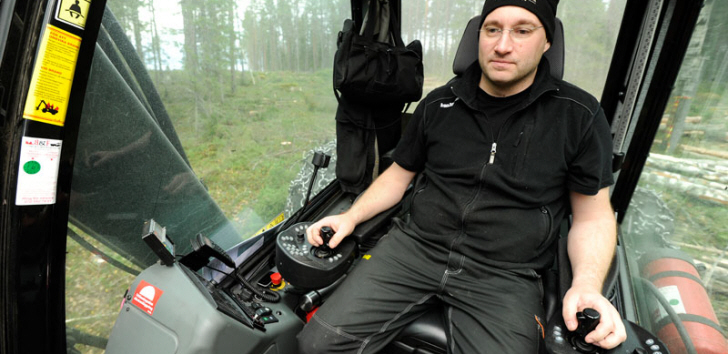 Systematic work environment management reduces the risk of accidents
You must, quite simply, find out how the employees are doing at work. Therefore, you should investigate all working conditions, for example,
accident risks
physical strain
mental strain, such as stress.
Review the working conditions regularly and assess the risks of someone suffering from illness or accidents at work. This risk assessment must be documented in writing. The measures that you determine you need to implement, must start immediately or as soon as practically possible.
Read more on our page about work environment management.
It is important to have adequate knowledge and resources
You as employer are responsible for allocating the various work tasks. It should be clear what the assignment means and which resources, such as equipment, finances and human resources are available to carry it out. All workers should know who is responsible for work environment issues and to whom they can turn with questions.
You should also ensure that the persons responsible for a task have sufficient authority, resources and knowledge to be able to live up to their responsibilities. Particularly hazardous tasks may require special education or training.
Here are some questions to use in the systematic work environment management:
Do you perform safety walks?
Have safety walks resulted in a written action plan?
Are there task assignments that are unsafe/dangerous?
Are there instructions for the unsafe/dangerous tasks? (For example work with machinery and advanced tree felling).
One example of working systematically with knowledge that already exists
In the years 2012-2013, the Swedish Work Environment Authority inspected 1 254 workplaces in the forest industry. Anders Öhman, who been running the company Anders Öhman Skog AB for a long time, owns one of the workplaces visited by the Swedish Work Environment Authority.
A few years ago, Anders decided to certify the company through the Swedish Association of Forestry Contractors, SMF. He had previously certified himself via a customer, and followed the demands the customer had made. Through the SMF contractor certification, the company became more independent. One of the SMF requirements for certification is that the company has systematic work environment management (SAM).
- I have known about SAM, but it has been a rather abstract concept, explains Anders Öhman. It felt like it was something that was very large and difficult to grasp, so I put off starting with it.
One of the tabs in SMF's binder for certification is about systematic work environment management. It offers support through suggestions for checklists and agenda for workplace meetings. Finally Anders undertook tab 13.
- I started and documented what I actually knew and had in mind, but had not systematically worked with.
Does it take a lot of time to work systematically?


No not really. We have a monthly meeting with my team. We assume the same agenda, where a standing point discusses SAM, which we take up if there is anything that needs improvement. The employees know that here they can raise points about the work environment. We have been spared from accidents and incidents – up until today, we have found three things that we have addressed and resolved. As with everything else, it takes a while to learn what to take up. But just to take up the discussion once a month is a step in the right direction.
And how did you perceive the inspection?
- I perceived the inspection to be more positive than I had expected. The purpose was explained in an easy going way, and it was informative, Anders concludes.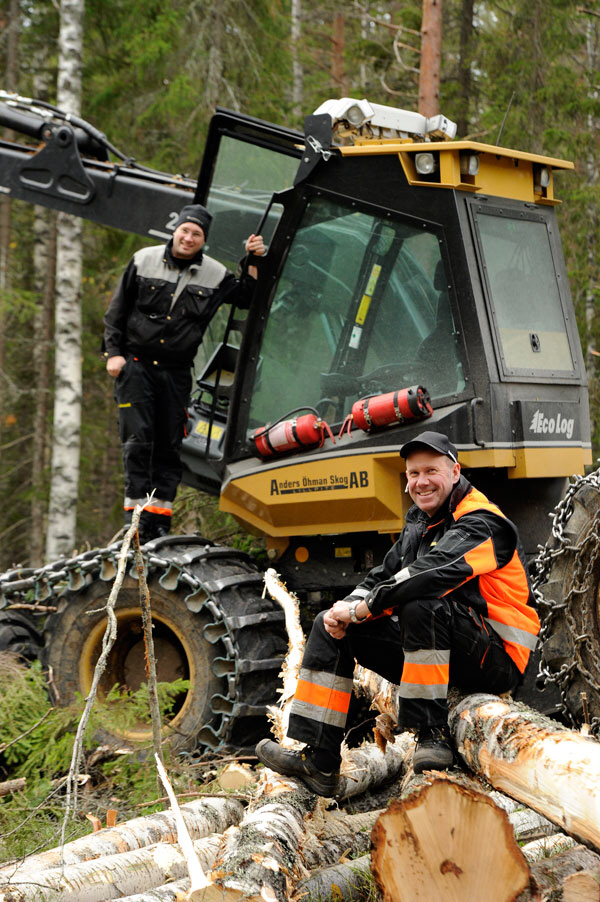 Anders Öhman together with one of his staff Roine Persson.