Risks in the work environment for young people
You who are young and new to working life have a greater risk of injuring yourself in different ways.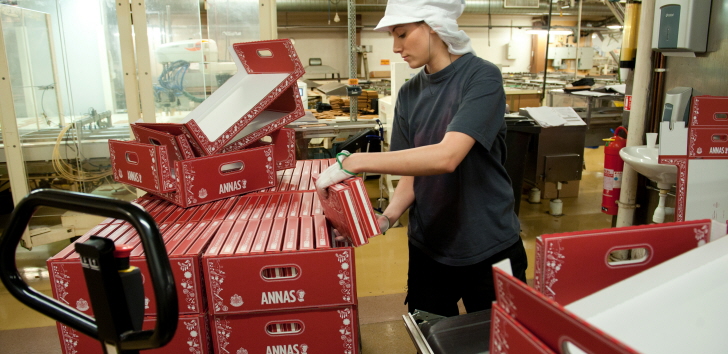 There can be both mental and physical risks. Physically, a young person is not fully developed and has therefore a greater risk of injuring himself or herself though heavy lifting or monotonous work. There is also a greater risk of meeting with an accident at work – one does not have the same experience of work as a person who has worked for a long time. As a young person, you are extra-sensitive to chemical substances and can more easily develop allergies and eczema.
It is also easier to develop chronobiological disorders (daily rhythm disorders) when one is young. It is important that your schoolwork and your school-going are not affected by you doing extra work.
Physical risks in the work environment
These are a few examples of working tasks that can be dangerous for a growing person and which a young person should therefore avoid:
Heavy lifting – for example within healthcare, in shops, transport, industry, as well as forestry and agriculture.
Working in environments with loud noise or vibrations.
Working with chemical substances.
Monotonous, repetitive working tasks.
Mental risks in the work environment
Some working tasks can be stressful or mentally trying – it can feel difficult in different ways. Examples of working tasks that can entail a mental risk for young people are:
Handling money or other valuable items.
Taking care of people in crisis.
Preventing someone from coming into, for example, a sporting event.
Working within healthcare where patients can be difficult.
Carrying out working tasks that are too difficult, during too long a time, too quickly, or similar.
Working alone.
Opening and closing a workplace.
Alcohol and smoking at the workplace
Alcohol at a workplace is a specific risk for young people. It can be difficult for a young person if guests become drunk. Smoking is also a risk for young people. The Tobacco Act prohibits smoking in certain venues. The Act also prohibits someone at work being subjected to tobacco smoke against their will.