About our website
Av.se aims to give support to those who are responsible for the work environment at a workplace, are affected by the Work Environment Act or other legislation that the Swedish Work Environment Authority has supervision over.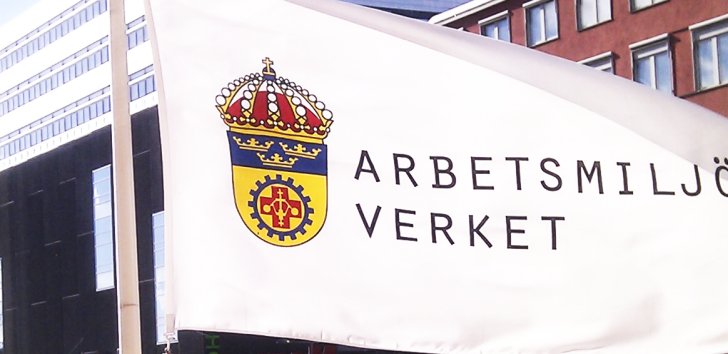 The aim of the website is to:
convey topical facts and news
answer your questions and increase your knowledge
show how a good work environment is positive for employers, employees and other stakeholders
explain what the Work Environment Act and our provisions entail
describe our mission and what we do for our stakeholders
offer practical support, tools and services.
Accessibility
In order for av.se to be used by those who need assistance accessing the content, our website follows guidelines which proceed from the international standards WCAG 2.0 level AA.
Those with visual impairment can use our "Listen" function to read out the texts on the website.
PDF files
In order to be able to read these, you need to have Acrobat Reader installed on your computer. For technical problems related to PDF files, we refer you to Adobe Customer Service.
Intellectual property
Website
We have produced many of the photographs and texts on our website ourselves. Please contact us if you wish to use any of our material.
Provisions
Copyright does not apply to our provision texts. The illustrations and images that are included in the provisions are, however, protected by copyright.
For the images in the provisions to be used, an agreement with the Swedish Work Environment Authority or with others who hold the copyright to them is required.
Cookies
As an aid in the administration of the website we use cookies to follow the visitor flow on av.se. Cookies are small text files which are stored on the visitor's computer so that we are able to follow how our visitors navigate on the website. This we do in order to be able to improve the experience of our website for the visitors.
On av.se we use session cookies which are stored in the computer memory during the time you are on our website. When you close your web browser the session's cookies are deleted. No personal information such as email address or name is saved.
If you wish to block the use of cookies you can do this via your web browser's security settings. It is also possible to configure the web browser so that you receive a warning every time a website attempts to place a cookie in your computer.
If you block the use of cookies you will not be able to use services that require you to log in.