Work environment work and inspections
To promote good health and prevent many causes of ill health at the workplace, functioning work environment management is important. The employer is responsible for the organisation being run in such a way that the work environment is good and that no one becomes sick or hurts themselves because of their work.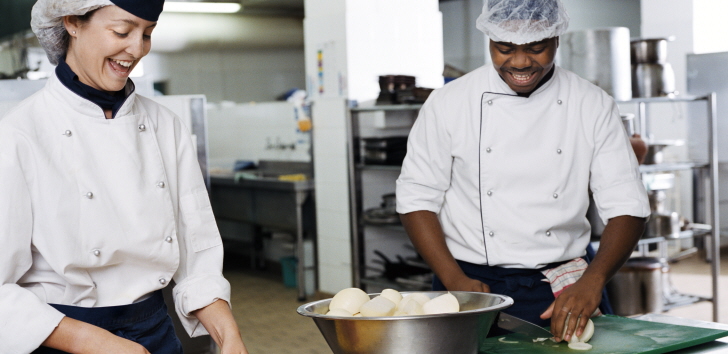 Work environment includes physical, psychological and social work relationships.
How is it for the employees at the workplace?
What contributes to it being good?
How could it be better?
The answers to these questions probably give some examples of what is important for creating a good work environment at your workplace. With the help of provisions about systematic work environment management (AFS 2001:1), you can create functioning work environment management. Choose a way of working that suits you.
Systematic work environment management (AFS 2001:01 ENG), provisions
Our inspections are aimed, among other things, at strengthening workplaces' own ability to prevent risks. At the same time, the employer receives notification about what needs to be put to rights. We normally inspect the workplaces we assess to have the greatest work environment risks, but we also work in projects and campaigns where we aim at specific work environment problems or sectors. On our pages about inspections, investigations and checks, you can find more information about how an inspection comes about.
Inspections, investigations and checks
Sanction fees
For some of the stipulations in our provisions, you can be obliged to pay a sanction fee if you do not follow them. Earlier, several of the stipulations in our provisions carried penalties. This entailed that one could be sentenced to fines if one broke them. A state enquiry has stated that fines are not the most effective way of seeing that regulations about work environment are followed. The Riksdag therefore decided to make a legislative amendment, and from the 1 July 2014 inclusive, more regulations carry a sanction fee.