Legal Affairs
The department's tasks mainly consist of:
Answering legal questions from the general public within the Work Environment Authority's (SWEA) operational area
Giving legal advice to other departments within SWEA
Seeing that the activities within SWEA are consistent with the law
Dealing with complaints regarding SWEA's exercise of public authority
Carrying out judicial, formal and language scrutiny of proposals for provisions from SWEA
Issuing SWEA's Code of Statutes, giving printing permission and building the register of statutes
Judicially and formally scrutinising information material from SWEA
Being responsible for the registry and the handling of documents
Deciding in confidentiality questions at the head office which have been referred to the authority
Dealing with working hour matters
Dealing with matters from the EU Commission about Sweden's incorporation of EU Directives
Being responsible for the tasks which result from the authority's function as a liaison office according to the Act (1999:678) on the posting of employees.
Cooperating with, among others, the Prosecutor-General, the Police and the Swedish Maritime Administration.
Participate and influence legislation and policymaking processes in EU.
Participate and influence international development cooperation.
Contribute with expertise, knowledge and information about OSH issues international dimension.
Head of Department (Legal Affairs)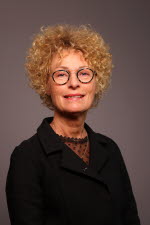 Eva Nilsson
Telephone: 010-730 90 00