Risks with the use of scaffolding
The most common accidents with scaffolding are falls from height. This is clear from the Swedish Work Environment Authority statistics. A fall from height can, however, happen in many different ways.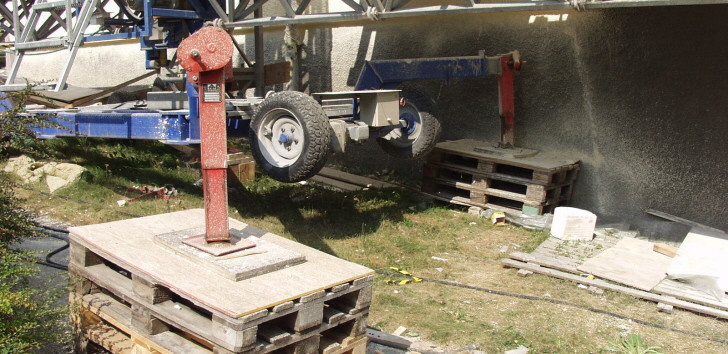 The most common accidents occur when a person falls without a part of the scaffolding also falling with them. The accident can be due to the lack of a guardrail, or that it is not complete, that the whole working deck is not completely covered with planking or platforms, that the distance between the scaffolding and the facade is too large, or other similar factors.
When the scaffolding or a part of it collapses and drags a person with it, it is instead called a collapse accident. For example a platform or a guardrail can fail, with the result being that components and people fall to a lower level. Sometimes a freestanding scaffold (often a mobile access tower) tips over, and in rare cases, an entire facade scaffold collapses.
Those who work as scaffold contractors are continually busy with erection, modification and dismantling of scaffolding. They are therefore subjected to ergonomic risks over and above the risks of falls from height. A scaffolder often lifts two tons of scaffolding material every day!
One often works outdoors with or on the scaffolding where one is exposed to the weather and wind.