For employers of young people in working life
When you as an employer hire young people, special stipulations apply for how they may work. There are some tasks they are not allowed to carry out at all.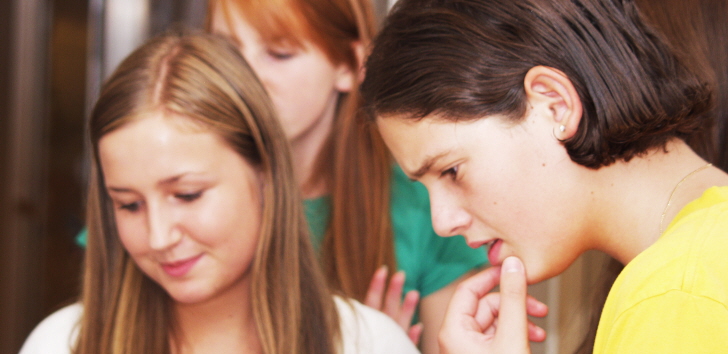 Children and young people do not have the same physical and mental prerequisites as adults to manage certain working tasks. This means that there is a greater risk of physical and mental injuries in a person who is not fully developed.
Young people in working life are those who are not yet 18 years of age
Those who have not turned 18 are young people. For both young people and adults, the Work Environment Act and Swedish Work Environment Authority's provisions apply. When you are going to employ someone who is under 18 years of age, special rules for working hours and working tasks also apply.
Read more about working hours and working tasks.
Young people have a right to introduction and supervision
It is important that you as an employer give the young person a thorough introduction where you inform about the working tasks and the risks that exist. If the young person is under 18 years you should, in addition, appoint a supervisor.
Introduction
In the introduction you should inform about:
what the working tasks are and what the young person may not do
how tools and machines work
which work environment regulations apply
what risks there are and how one can protect against them.
Supervision
The supervisor should inform about what your working tasks are and what risks can exist at the workplace. The supervisor should always be available for questions and support for young people.
Investigate and assess risks in the work environment
As the responsible party for the work environment, you should follow the Swedish Work Environment Authority provisions about systematic work environment management. According to the provisions, the employer should regularly investigate work environment conditions and assess the risks of someone being affected by ill health or accidents at work.
This means that you should investigate and assess risks in the working tasks which could mean that a young person should not carry out certain work tasks. This applies to both physical and mental risks. Keep in mind that the young person has limited life and occupational experience. You should also assess whether the young person can cope with carrying out the current working tasks.
Medical checks can be necessary
Medical checks of young people are needed when a risk assessment shows that the work can entail specific risks for a certain young person. Some examples are within rockwork, heavy lifting within health care, opening and closing a shop if the young person is mature enough for these tasks. Over and above what is demanded according to other provisions, one should focus upon the young person's physical and mental development.