Your work environment
The Work Environment Act and all its directives are valid for everyone who is posted as a worker in Sweden.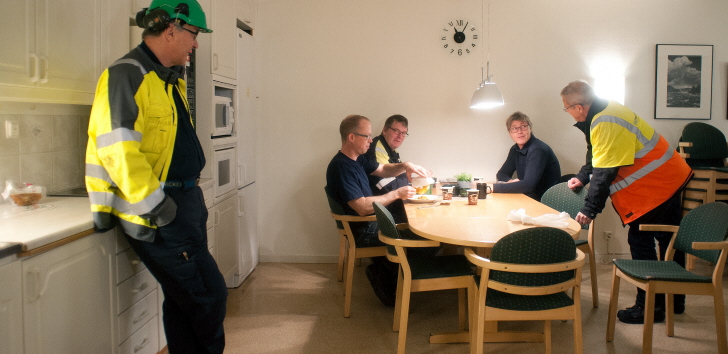 The Work Environment Act protects you
In the Work Environment Act there are provisions concerning which obligations the employer and others with protective responsibility have to prevent ill-health and accidents at work.
Another important aspect of the Work Environment Act is to achieve a good work environment. The work environment includes everything that exists at your place of work, which is to say everything from seeing to it that machines and tools meet the safety requirements placed upon them to making sure that the level of stress is not too high. It may also include issues like seeing to it that the lighting at a workplace is good enough or that the noise level is acceptable.
At each workplace with at least five employees there must be a safety delegate. The safety delegate represents the employees in the work on the work environment and checks that the work environment is good. Even though the employer has the ultimate responsibility for the work environment, it is an express requirement in the Work Environment Act that the organised work with the work environment shall be carried out in cooperation with the employees and their representatives.
The assignment of the Swedish Work Environment Authority
The Swedish Work Environment Authority strives for the right to healthy, safe and well-developed working conditions. We exert pressure on each workplace to take active measures to benefit the work environment, measures to which everybody has the will to contribute and can contribute. Our vision is that everybody should have the will to create a good work environment and can also do so.
We also has the assignment of monitoring employers' adherence to the Work Environment Act and its directions. We do this by means of inspections, which is to say visits to workplaces.
Contact us
If you experience that your employer is committing infringements against the provisions in the Work Environment Act, then you can contact us.