Lifting devices and lifting equipment
The regulation regarding lifting devices and lifting equipment affects many industries such as mechanical workshops, the engineering industry, port operations and the transport industry.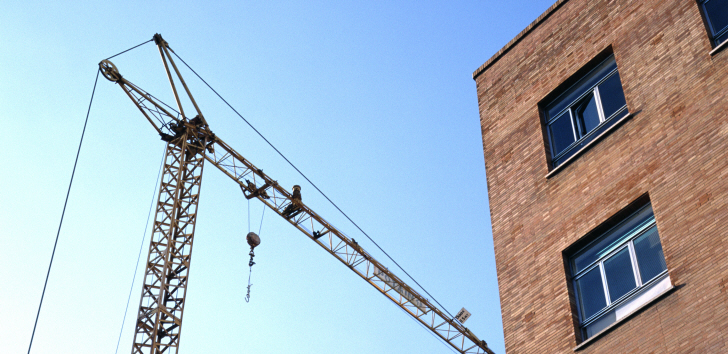 The regulation applies at all workplaces where lifting devices and lifting equipment are used. Examples of lifting devices are cranes, mobile work platforms, and elevators. Using lifting devices in a safe manner is very much about being able to communicate and understand each other at a workplace. When dealing with lifting devices and lifting equipment there are also special requirements as regards adequate knowledge for safe use.
Knowledge is a requirement
In order to work with lifting devices and lifting equipment, the worker must have adequate knowledge for safe use. If you as an employee have knowledge from your home country that complies with the requirements of the regulation, it will be accepted by the Swedish Work Environment Authority. It is primarily your employer that determines whether your skills are adequate for safe use.
Even for staff who are not drivers, but who work with lifting devices such as load couplers, signalman or with maintenance and repairs and rebuilding work, knowledge is required in those areas that are important to be able to work in a safe manner.
You must have knowledge of:
work environment regulations
how the equipment is designed
how the equipment operates
how the equipment is manoeuvred
its properties
its area of use
its limitations
maintenance
how to conduct basic checks.
You as an employer must be able to document your staff's knowledge. How extensive this knowledge must be depends on how complicated the lifting device and lifting equipment is.
A written permit is required
Staff must also have the employer's or client's written authorization to use a power-driven lifting device. The permit must describe which types of lifting devices, lifting equipment and what sort of work assignments the employee can carry out.
The requirements for documentation and permits do not apply when using elevators.