Vehicles
Every year almost 800 people are injured so badly that they are away from work because of work with forklift trucks. How warm or cold it is in other types of vehicles than trucks also entails risks that can lead to occupational injuries.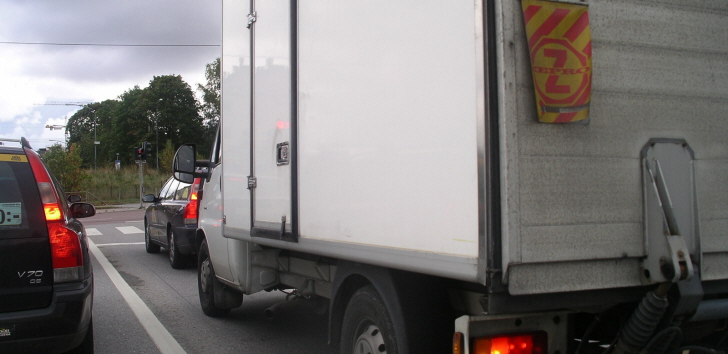 Regulations for work with forklift trucks
All forklift truck drivers should have documented theoretical and practical knowledge in order to be able to drive a forklift. The most common way to acquire this knowledge is a forklift truck driver education. It is the employer that has the responsibility of seeing that the staff has sufficient knowledge in order to drive forklift trucks in their job.
Heat and cold in the vehicle affects judgement and concentration
There are risks with having it too hot or too cold in vehicles, for example home care service cars, trucks, ambulances, buses and trains. Cold affects the body's endurance, speed and movements. Heat worsens our concentration and our judgement, and the risk of accidents increases.
Working with systematic work environment management
It is the employer's responsibility to work for a good work environment. With the help of systematic work environment management, the employer, together with the safety representative and the employee should investigate, risk-asses, take steps and follow up risks in the work environment.