Systematic work environment management and risk assessment
Systematic work environment management means, among other things, doing a risk assessment where you review which duties or situations may expose your employees to the coronavirus and the disease COVID-19.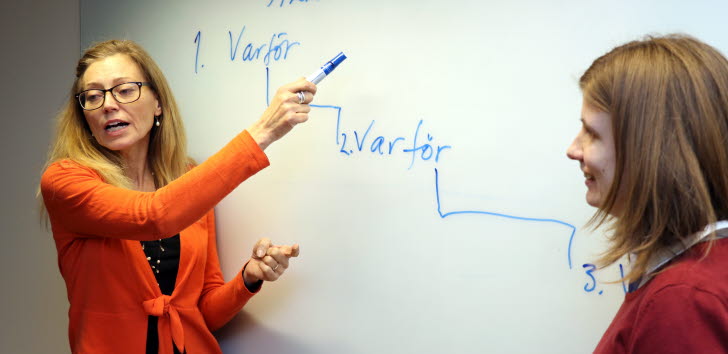 Assess the risks
At the moment, the coronavirus, COVID-19, is a risk to many work environments, and as with all risks, you as an employer need to investigate and determine what the risks are in your particular business. A risk assessment is helpful in determining which measures are the best to take. The measures may vary. If the risk cannot be fully eliminated, it is oftentimes a question of managing the risk, for example through special routines, such as changing your cleaning routines, instructions, or information campaigns. Another example of handling or minimising a risk is to use personal protective equipment (PPE).
Adaptation
Investigations, risk assessments, and measures always need to be adapted to your business and the duties. The coronavirus was an unknown risk to us all just a few months ago. This is why it is important to keep up with the knowledge development currently taking place within the field to ensure effective occupational health and safety management. New information on the coronavirus and the disease COVID-19 may also mean that investigations, risk assessments, and measures will need to be re-evaluated more frequently than usual.
The novel coronavirus brings more work environment risks than the risk of infection itself, such as the anxiety employees experience. This also needs to be investigated, risk assessed, and remedied.
You can find more information on systematic work environment management and the Swedish Work Environment Authority's provisions on risks of infection in the links below: