International Affairs
Through our international work, we aim to contribute to a better work environment in workplaces in Sweden as well as in other countries, primarily in Europe.
A good work environment does not just reduce the risks of being affected by work-related accidents and illnesses. A good work environment promotes health and personal development for women and men, successful operations for companies and organisations, as well as growth and well being for society, in Sweden and in other countries.
We participate in other bodies at international level in order to, in the role of government expert authority, influence the development of European work environment management. We take part in the EU's work with directives, standardisation and market surveillance. We participate in development work in the Nordic countries and in the EU, for example through networks, participation in conferences, European inspection activities and evaluation of member countries' work environment supervision.
We are a contact point in Europe for the European Occupational Safety and Health Agency and we coordinate representatives of the government, employers and employees in a partner-composed network.
Read more about our international work
Head of Department (International Affairs)
Boel Callermo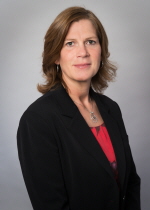 Telephone: 010-730 92 87