Contact by email
Due to the large amount of spam sent to personnel whose email addresses have been published on the website, as well as to our authority mailboxes, we have chosen to present our email addresses according to the format below.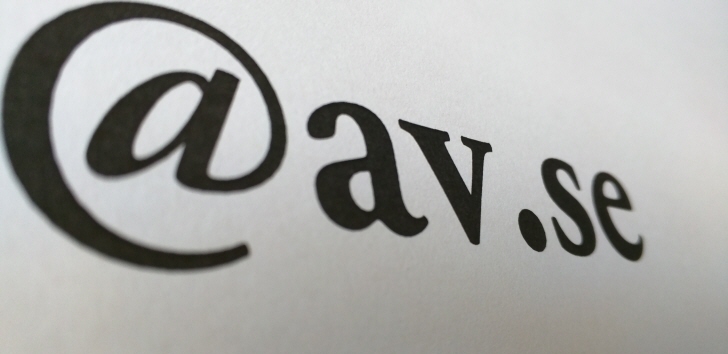 Email to the authority
If you wish to contact us by email write the addresses thus:
arbetsmiljoverket@av.se
To contact the publication service regarding the ordering of or questions about our publications:
publikationsservice@av.se
To contact our web team with questions or opinions about the website:
webbredaktionen@av.se
To contact our press service:
presstjansten@av.se
Email to specific persons
To contact staff at the Swedish Work Environment Authority via email, write the address according to the following model:
firstname.lastname@av.se

or:
firstname.lastname-lastname@av.se
firstnam-firstname.lastname@av.se
firstname.initial.lastname@av.se
Do not forget to substitute å and ä with a, and ö with o.
If the email bounces (that is if it is returned to you with a message saying that the recipient does not exist), call +46 (0)10 730 90 00.
Thank you!